I had a dream
It was the perfect dream
It was a dream about you
And I had a day
It was the perfect day
It was the day that I met you
Yes that was the day that my dream came true


And I wanna be the one that holds your hand in the rain
And I wanna be the one who laughs with you on a sunny day


Being with you
Changes things I thought I knew
You've opened my eyes
To things I never realized
Soft summer nights
When the moon shines bright
And the crickets sing their songs of love
Yes their songs of love to the moon above


And I wanna be the one that holds your hand in the rain
And I wanna be the one who laughs with you on a sunny day


You have the charms
I want to be in your arms
And always want just to hold you
I think back in time
I knew someday I'd find
Someone to love me like you do
Yeah someone warm and so lovely too


And I wanna be the one that holds your hand in the rain
And I wanna be the one who laughs with you on a sunny day
..... ..... .....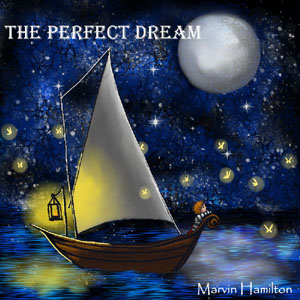 (written by Marvin Hamilton 2008)
---
My songs are written from my heart.
If you enjoy them, please support this site by sharing it with others!
Your encouragement of my music via PayPal.me/303Marvin in any amount is also appreciated!
Thank you, friends, for encouraging and supporting my music!
Page Created by NewSites